Autodesk AutoCAD training in Kolkata
Course Duration: 60 Hrs
Eligibility: Fresher 10th/10+2/Graduate
Course Fees: 8,999/-
Offer Fees: 7,499/-
Course Details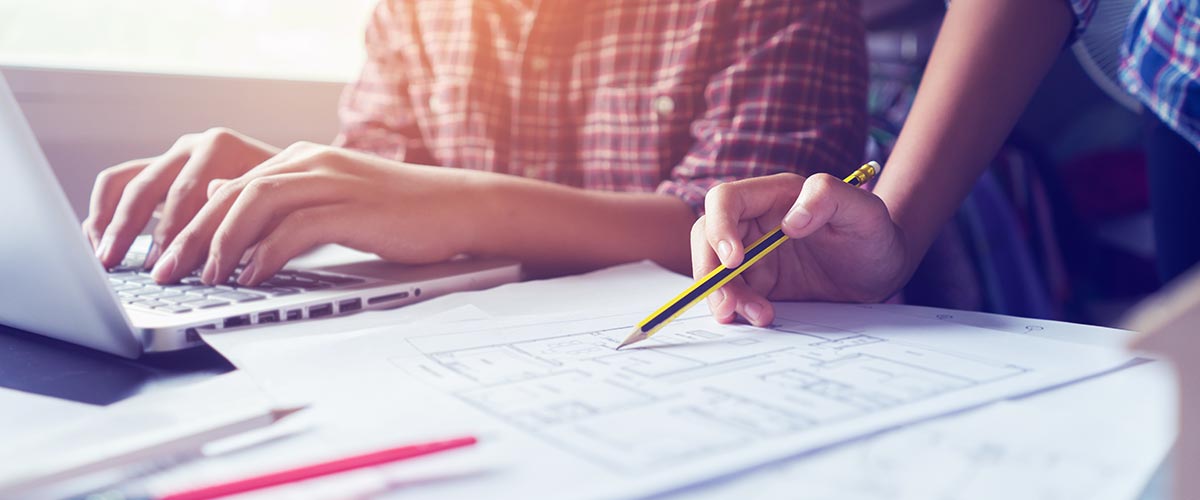 The AutoCAD Fundamentals Training Is Designed For Those Using AutoCAD® Or AutoCAD LT® With A Windows Operating System. The Objective Of AutoCADFundamentals Is To Enable Students To Create A Basic 2D Drawing In The AutoCAD Software. Even At This Fundamental Level, The AutoCAD Software Is One Of The Most Sophisticated Computer Applications That You Are Likely To Encounter. Therefore Learning To Use It Can Be Challenging. To Make The Process Easier And Provide Flexibility For Instructors And Students. AutoCAD 3D Drawing And Modeling Introduces Students Who Are Proficient With The 2D Commands In The AutoCAD Software To The Concepts And Methods Of 3D Modeling. The Training Provides A Thorough Grounding In The Fundamentals Of 3D And Explores The Main Features Of The Advanced 3D Modeling Workspace In The AutoCAD Software.
Topics Include:
Understanding the AutoCAD workspace and user interface.
Using basic drawing, editing, and viewing tools.
Organizing drawing objects on layers
Inserting reusable symbols (blocks).
Preparing a layout to be plotted.
Adding text, hatching, and dimensions.
3D viewing techniques
Working with simple and composite solids
Creating complex solids and surfaces
Modifying objects in 3D space
Editing solids
Creating sections, camera perspectives, and animations
Converting 3D objects
Setting up a rendering with materials and lights
Creating 2D drawings from 3D models
Working with the User Coordinate System
Table of Contents:
Content 01 :
Getting Started with AutoCAD,User Interface,Cartesian Workspace,Opening an Existing Drawing File,Viewing Your Drawing,Saving Your Work.
Content 02 :
Basic Drawing & Editing Commands
Content 03 :
Drawing Precision in AutoCAD,Using Running Object Snaps,Polar Tracking at Angles
Content 04 :
Making Changes in Your Drawing,Selecting Objects for Editing, Editing with Grips.
Content 05 :
Organizing Your Drawing with Layers,Creating New Drawings With Templates
Content 06 :
Content 07 :
Getting Information from Your Drawing,Working with Object Properties,Measuring Objects
Content 08 :
nserting Blocks,Inserting Blocks with DesignCenter
Content 09 :
Setting Up a Layout,Printing Concepts
Content 10 :
Working with Annotations,Formatting Multiline Text,Creating Tables
Content 11 :
Content 12 :
Dimensioning Concepts,Adding Dimensions
Content 13 :
3D Foundations,Types of 3D Models,3D Ribbon Panels,Basic 3D Viewing Tools,3D Navigation Tools,Introduction to the User Coordinate System
Content 14 :
Simple Solids,Solid Primitive Types, Working with Composite Solids,Working with Mesh Models
Content 15 :
Working with the User Coordinate System, UCS Basics,UCS Multifunctional Grips.
Content 16 :
Creating Solids & Surfaces from 2D Objects
Content 17 :
Modifying in 3D Space,3D Gizmo Tools, Aligning Objects in 3D Space,3D Modify Commandsr
Content 18 :
Content 19 :
Additional Editing Tools,Creating a Shell,Imprinting Edges of Solids